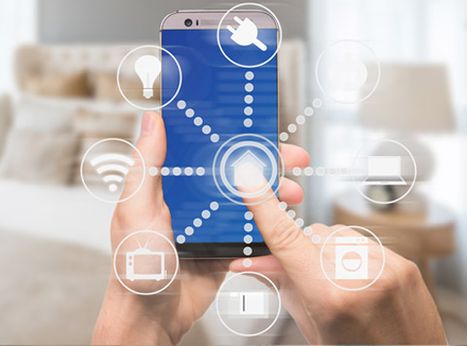 HOME AUTOMATION SOLUTIONS
Are you ready to take your home to the next level? Thanks to smart home technology, controlling your home environment is easier than ever before! Our team of professional technicians at Dallas TV Installers is happy to help you set up and integrate any home automation system. Ride the wave of the future today!
Smart Home Features Include:
Smart Lighting
Smart Audio
Smart Thermostats
Smart Security Systems
Smart Blinds
SMART HOME TECHNOLOGY
Smart home technology was designed to make our lives easier, safer, and much more convenient, but that doesn't make the installation simple. If you've chosen to invest in smart home technology, we want to make sure you get the proper setup and assistance that you need. No matter what your home technology system maybe, we can install it properly so that everything works smoothly.
Keep your home or business connected with the latest features. From setup and integration to showing you the ropes, we are here to guide you through it all. Since 2010, our team of experts at Dallas TV Installers has offered quality installation services to residents and business owners alike across the Dallas Fort Worth area. If you are ready to upgrade your home and see what smart technology can do for you, get in touch with us today.
If you've already found the right smart home system for your needs, we invite you to contact us — we proudly install any smart home system, regardless of where you purchased it. Call now for a price estimate. We may be able to help you in as little as 48 hours!